BMW 3-Series GT: A niche too far?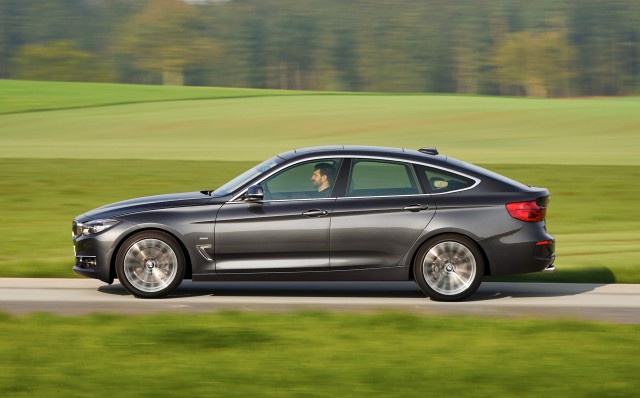 2017 BMW 3-Series Gran Turismo
BMW was one of the first automakers of the modern era to start exploring new niches when it launched vehicles like the original X6 and 5-Series Gran Turismo.
While some of those niches have proven popular with buyers, others haven't fared so well. One in particular not doing so well is BMW's Gran Turismos, which were introduced to lure buyers looking for a higher seating position and extra space but weren't interested in an SUV—specifically older types.
But with more of its buyers choosing an SUV over one of its Gran Turismos, BMW is rethinking the need for the vehicles. In an interview with Motoring at this week's 2018 Paris auto show, BMW R&D chief Klaus Fröhlich said the 3-Series Gran Turismo won't be replaced after the current generation. The larger 5-Series GT was just redesigned last year as a 6-Series GT, but it too may eventually bow out if demand for SUVs remains strong.
2018 BMW 6-Series Gran Turismo
"When we did the GT we saw that in demographic change people want to sit a little more upright," Fröhlich said. "But then you saw X1 and X3 you can sit upright and you feel younger, so this segment is under pressure from SUVs which are having no disadvantage in fuel consumption or in ride and handling."
It was reported last year that BMW could introduce a new 4-Series GT to replace the 3-Series GT. However, given Fröhlich's comments it looks like that is no longer the case.
We also know that BMW plans to introduce an i4 electric car in 2021, and thanks to the extra space made possible by efficient packaging of electric powertrains the new i4 will likely fill the void left by the departing 3-Series GT.
Via MotorAuthority